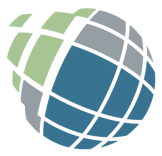 Corporate Identity
We have this service first because it's where it all starts (with you) and our design staff has years of experience and expertise in this field. Your brand and identity needs to be professional and, above all, consistent. Visual Identity is presenting your story in a way that "captures" its audience and gains respect through its dynamic and unique look. At Veer90, we discuss an entire visual plan for you and your brand, then "hit the pavement" (hard) to develop options that explore every possibility to ensure memorable identification. The Our Process page gives you an idea of how we approach and work on any project. It's been fool-proof to this day. Whether it's a logo, website, ad campaign, brochure, anything…it has to stand out and relay a product or message. We use the term consistency quite often because we know how important it is. Setting up and following through with corporate standards is the best way to accomplish this. Letting Veer90 follow through with any future projects will guarantee it (100%).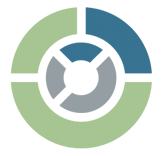 Content Marketing
"Content Marketing" can be interpreted two different ways: Marketing Your Content and Developing a Marketing Strategy for Your Content. At Veer90, we do both, starting with the latter. Content marketing is a strategic approach focused on creating and distributing valuable, relevant and consistent content to attract and retain your clearly defined audience(s) and solicit a profitable action by your customers. The key words are "strategic approach."
Your marketing strategy is the most important part of the marketing communications mix; it's the "guiding framework" for all your marketing efforts. With decades of experience with what works and what is most cost-effective, we create an outline and make suggestions on the best strategic approach for each and every client. One of our core competencies at Veer90 is developing strategic marketing campaigns. We use a system that has been proven effective through ongoing measurement and evaluation across all projects. Our approach leverages the relationship between brand and consumer as the foundation for all strategic campaign elements. The "goal" of a marketing strategy is the definition of success.
Then comes marketing your content, and this is where Veer90 stands out. Our experienced design staff along with our digital media specialists are all under the same roof and work in tandem on every project. This brings together that "consistency" we mentioned before, not to mention quick turnarounds, and the capability to market your content through every possible portal, specifically print and digital.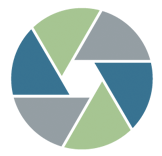 Digital Media
Your audiences engage with you through your website, blogs, e-newsletters, follow you on Facebook, Twitter, Instagram, and Pinterest, among many other portals for communication. At Veer90, our digital media experts deliver Customer Relationship Management (CRM) strategies that keep you, your product and/or message CONSTANT. Our lead media expert, Angeli, knows this field so well that she actually teaches it to others.
We mentioned this in our Content Marketing section but it's worth repeating. Because our professional design staff and digital media experts are under the same umbrella, we're able to quickly update any social media platform. Most importantly, the look/brand is maintained. Too many times, companies rely on somebody in-house to cover these areas in their spare time or hire someone without the resources to maintain consistency. Our digital media strategists, experienced designers and developers work hand-in-hand in a variety of CMS technologies to provide efficient data, content management, and branded graphics to keep you up-to-date and always current.
Ask us how we can put together an affordable plan for you.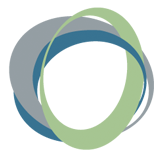 Growth Strategy
After a medical procedure, we usually see a doctor for a follow up. At Veer90, we're your follow up to continue the growth and exposure of your brand. Time and time again, companies start off with a great campaign or website, but months later it becomes old, especially in this age of "what's next?". It's not your job to keep everything up-to-date…it's ours. We follow up with you and keep you abreast of new ideas/platforms and future positioning. It's Content Marketing for continued growth…and it's EXTREMELY important. Through strategic analytics that we follow and offer all of our clients, we can gauge strengths and capitalize on them; our digital media experts will ensure that your brand and messaging are constantly fresh, and; our design staff and consultants will continue to create and brainstorm ways to keep you consistent and two steps ahead. Branding of any sort is an evolving process and Veer90 is here to help you evolve…now and in the future.